Fluid-Quip Stone Cyclones are designed for the Corn Wet Milling industry to protect downstream process equipment by removing stones, pebbles, nuts, bolts, or any other heavy contaminants that enter the process stream or come in with the fresh corn.
With close grinding plate gaps on degermination mills and close tolerances on other downstream equipment, a single small stone or foreign object can damage machinery, resulting in costly maintenance repairs and lost productivity.
Designed to operate with low pressure drop, the Fluid-Quip Stone Cyclones provides a cost effective in-line safety net against common contaminants.
The Fluid-Quip's stone cyclone suite has capacities up to 80,000 bpd (2000 MTPD).
SC-12 • SC-24 • SC-36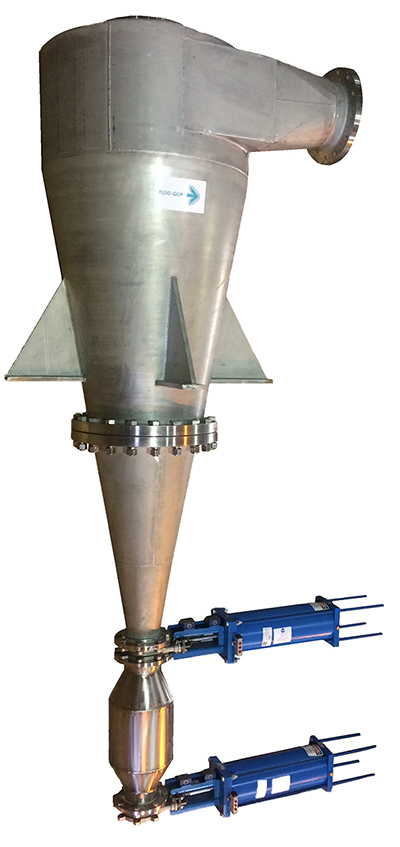 FEATURES
Heavy Duty 316 Stainless Steel Construction resists corrosion from wide range of process applications

Separate lower cone allows replacement of high wear portion of the cyclone, extending the service life of the cyclone

Complete system supplied with reject pot and automated knife-gate valves for purging the solids in the reject pot
For more information,
contact us today.
Delivering Solutions For Over 30 years
Fluid-Quip has come to be known as a company that provides new ideas and very complete customer support.